K&M Industrial, LLC
Offers The Following Services
Pump Rebuilds and Overhaul
Hydraulic Repairs and Overhaul
On-Site Full Service Maintenance Team
Lift Station Updates/Overhauls, including Piping & Valves
Waste Water and Municipal Solutions
Confined Space Entry certified and HAZWOPER40 certified
Dockside Vessel Repairs
Metal Fabrication
On-Site Maintenance Service
Our full service maintenance team is ready for on-site support.

Our team of dedicated professionals can safely handle all of your removal, installation and manufacturing needs.

We utilize a strict overhaul procedure to ensure optimal performance by returning equipment to the original manufacturer standards.

Our On-Site trucks are ready to assist with your next project!
Supporting Infrastructure and Manufacturing
Our capabilities stretch beyond pumps.

We also provide support in manufacturing and repair.

We provide a complete solution!
Standard Safety
Policy Program
K&M Industrial is committed to getting each job done safely and efficiently.

Our on-site team is fully trained.

Rest assured,
We Get The Job Done Safely!
Industrial equipment overhaul and rebuild services
To Request a Quote and for uploading resumes
Bayside Engineering & Manufacturing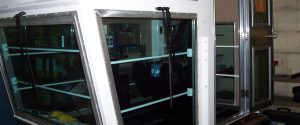 Metal fabricating and coating
1401 N 26th St,Stop #5,
Escanaba, MI 49829
Phone/Fax: (906) 789-0848
718 Stephenson Ave,
Escanaba, MI 49829
Phone: (906) 786-0821
Fax: (906) 786-2980
Line Burning
Shearing
Custom Cuts
Delivery Available In The U.P.
1617 7th Avenue N. Escanaba, MI 49829
Tel: (906) 553-7570